In order to show our support in the management of this crisis and respond most effectively to the current needs of organizations; Ercom, a Thales group company, is allowing you to subscribe to Cryptobox without obligation and free of charge.
The offer available in SaaS mode, will allow you to create workspaces, to share and store all your useful documents in a completely secure way in a telework situation.
This initiative is motivated by our willingness to ensure the protection of your data in all conditions. Hackers are taking advantage of security breaches linked to the use of insecure collaboration solutions to penetrate companies information systems. These attacks can cause huge financial damage, block activities or even put at risk the sustainability of the company.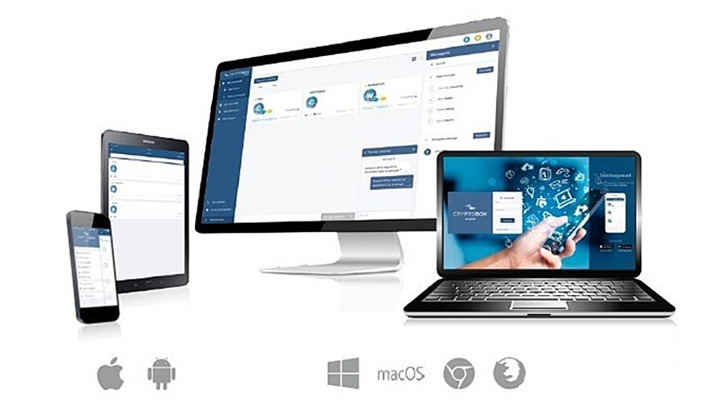 To guarantee complete confidentiality of the professional documents exchanged and stored,
use Cryptobox, the only qualified solution with Restricted level by ANSSI and certified EAL3.
To collaborate remotely,
create your workspaces in seconds and share your documents with the members of the group. Your files will be synchronized on all your terminals and can be read or modified at any time.
To send documents to external partners who are not yet equipped with Cryptobox,
to secure shares and to allow your contacts to easily receive your documents.
To take your documents everywhere with you,
store them in your personal space.
To communicate with a colleague or a group of people,
benefit from instant messaging.
* Last date to subscribe for this offer : december 31th, 2020